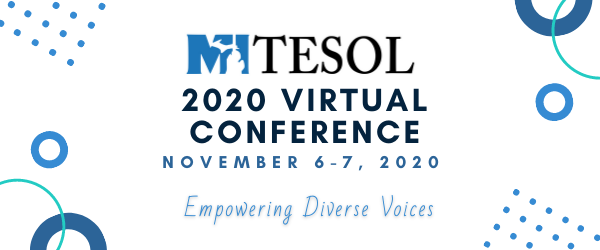 Empowering Diverse Voices
November 6-7, 2020
Virtual Conference
Become a member to save on registration!
*For new or renewing members, the registration fee includes a 1-year membership from purchase date.
Download a PDF Flyer Here
Our conference has moved to a virtual setting. We are excited to safely offer our annual conference to our members.  
Please stay tuned and visit this page for important 2020 MITESOL Conference updates!