A Message from Your Interest Section Leader, Rachael Wenskay
Dear Members,
Despite the unbelievable circumstances, I hope that you are managing to find at least some semblance of routine within our new "norm." These times have been challenging in a number of ways and we can definitely count the adaptation of teaching lessons to K-12 English Learners remotely among our many struggles. Many of us went from face-to-face instruction to a new online classroom format. Almost overnight, reaching our students became less about physically reaching out and more about connecting virtually.
While all of this can seem overwhelming at times, the good news is that you are not alone. We have a wealth of knowledge within our professional learning network, and this community of teachers is both helpful and knowledgeable. The best part is that we are all here to support one another, and we want you to feel as connected as possible. For this reason, I strongly suggest that you join our MITESOL K-12 Special Interest Group Message Board on our new MITESOL website, follow us on Twitter @MITESOLK12SIG and join the MITESOL K-12 SIG Facebook group. There is strength in numbers, so we hope that you join ours. As always, we would love for you to tag us with exciting research/articles from the field, best practices in action, or interesting professional development opportunities. I hope you find the information below helpful. Please feel free to reach out if you have any other requests for support.
Sincerely,
Rachael Wenskay
K-12 IS Leader, MITESOL
k-12-sig@mitesol.org
ESL Teacher/Coordinator, Lamphere Public Schools
Events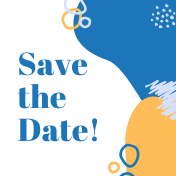 Save the Date for K-12 Webinar
We are excited to offer an online learning opportunity for our MITESOL K-12 Special Interest Group*. Please Save the Date and be sure to mark your calendars!
Tuesday, June 9, 2020 @ 6pm-7:30pm
*This event is for MITESOL members only. Be sure to renew your membership before June 9th!
Resources
The May 14th edition of the Michigan Department of Education Spotlight Newsletter contains important WIDA information, including important dates for the return of testing materials, WIDA score release, and "Answer Documents Received" viewing/resolution window. If you have not signed up to receive the Michigan Department of Education Spotlight Newsletters, click on the heading above to subscribe to the Spotlight Listserv or check out the newest updates.
Updates
NEW EL Exit Criteria for
June 2020
EL students in grades 3-12 will be AUTO-exited if their WIDA Access Composite Scores are 4.8 or higher or their WIDA Alternate Access Overall Score is P2 or higher. ELs in K-2 may be exited manually with the same scores if the district is confident they should no longer be considered an EL. MDE is still working on potential options for students who completed less than 4 domains. Be sure to update your LEA's handbook with this new information!